Please click on the image above to open the latest Church Newsletter
---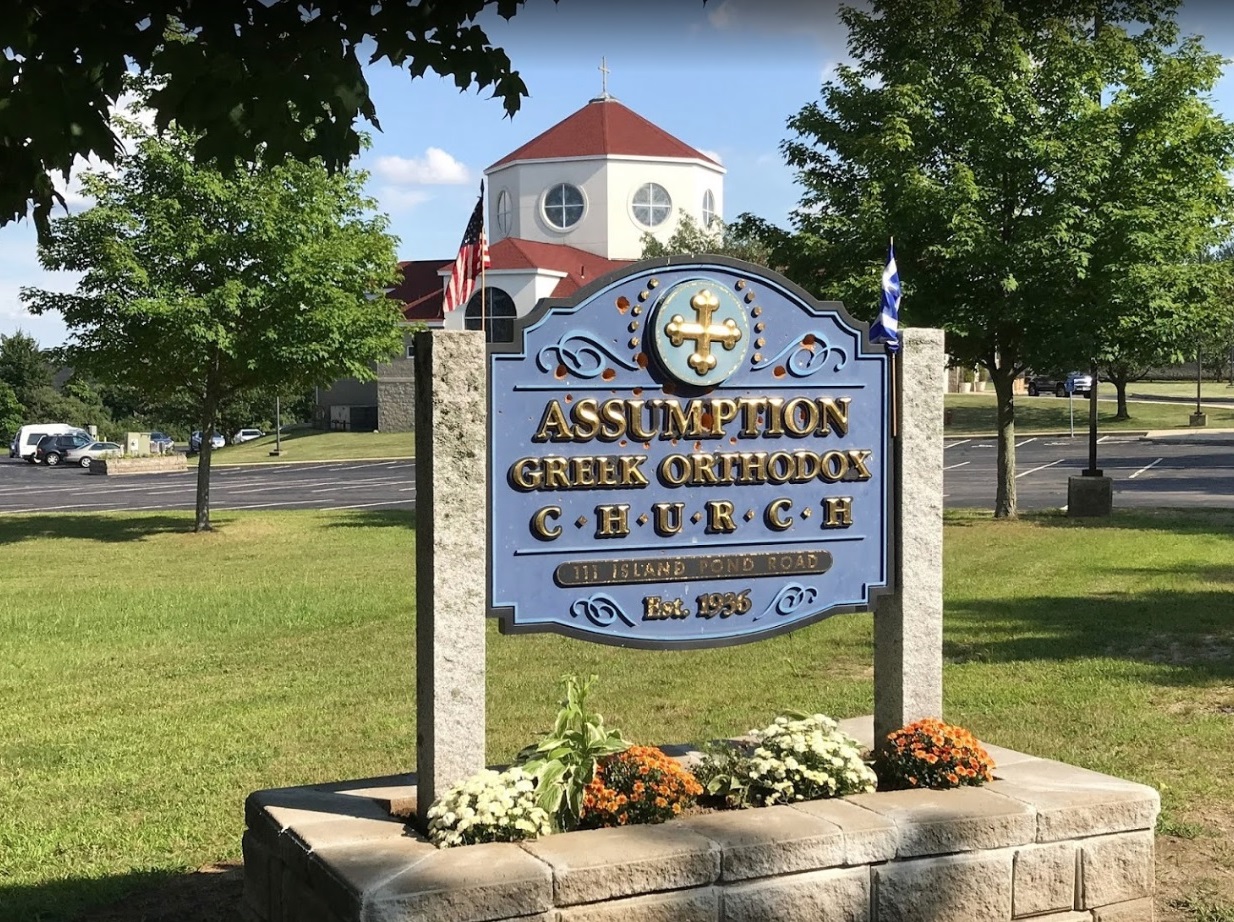 Please click on the image above for Directions to our Church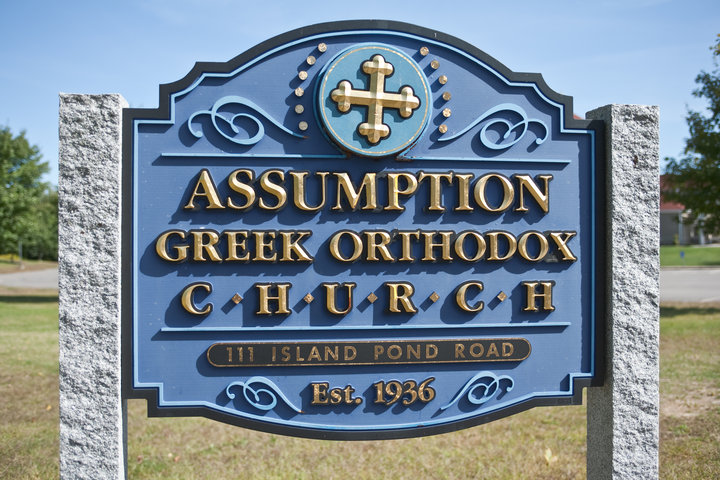 "Welcome one another, just as Christ has welcomed you, for the glory of God."
(Romans 15:7)
We welcome you in the name of the Lord and we are pleased to introduce you to the worship, ministries and fellowship of our parish. Whether you are considering membership or you are already a member, we are glad you are with us and we are looking forward growing together in Christ!
---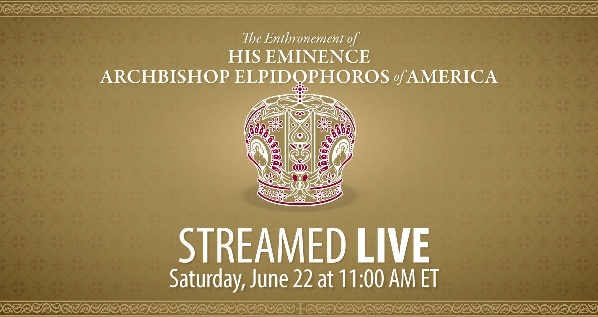 Fr. Gregory's Message
Monthly Calendar
---
Sunday Services
Winter Hours (September 15 - June 30)
Orthros (Matins): 8:45 AM
Divine Liturgy: 10:00 AM, followed by fellowship coffee hour
---
Weekday Services:
We celebrate most of the Dominical Feasts for our Lord Jesus Christ and the feasts for the All-Holy Mother of God (Panagia Theotokos) on weekdays. Same is true for most feasts of major saints.
Also on Wednesday evenings, during most of the year, our church offers an evening Supplication Service (Paraklesis) to the Mother of God.
Major feasts together with the Supplication Service are blessed reasons to come to church for a spiritual uplifting on a day other than Sunday.
Please see details for our weekday services on our monthly calendar
---
Upcoming Events:
This month please join us for:
1) General Assembly
Sunday, November 3rd, 12:30 PM at Church Hall
2) St. Nektarios Monastery Visit
Tuesday, November 5th & Wednesday, November 6th. Ask Fr. Gregory for details.
3) Archangels' Vespers
Thursday,November 7th, at 7:00 PM, at 25 Bigelow Ave, Watertown MA 02472
4) Archangels' Feast
Friday, November 8th, Orthros: 8:30 AM, Div. Liturgy: 9:30 AM
5) Pita Fest
Saturday, November 9th, at 7:00 PM in Church Hall, adults $10
6) Family Movie Night
Saturday, November 16th, 4:30 - 6:30 PM, at School Building
7) Vespers of the Presentation of Theotokos
Wednesday, November 20th, 5:00 PM
8) Feast of the Presentation of Theotokos
Thursday, November 21st, Orthros: 8:30 AM, Div. Liturgy: 9:30 AM
9) Serving Hot Food to Homeless at New Horizons Soup Kitchen
Sunday, November 24th, from 4:00 to 6:00 PM
at 199 Manchester St., Manchester NH 03103
10) Operation Christmas Child
Please bring a shoebox with small toys, school supplies and hygiene items by Sunday, November 24th, at 10:00 AM. We are supporting children affected by war, poverty, natural disaster, famine and disease
11) Supplication (Paraklesis) Service to Theotokos (the Mother of God).
Wednesday, November 27th, at 5:00 PM
---
Liturgy
"We knew not whether we were in heaven or on earth, for surely there is no such splendor or beauty anywhere on earth. We cannot describe it to you; we only know that God dwells there among men and that their Service surpasses the worship of all other places..." Learn more»