Please click on the image above to open the latest Church Newsletter
---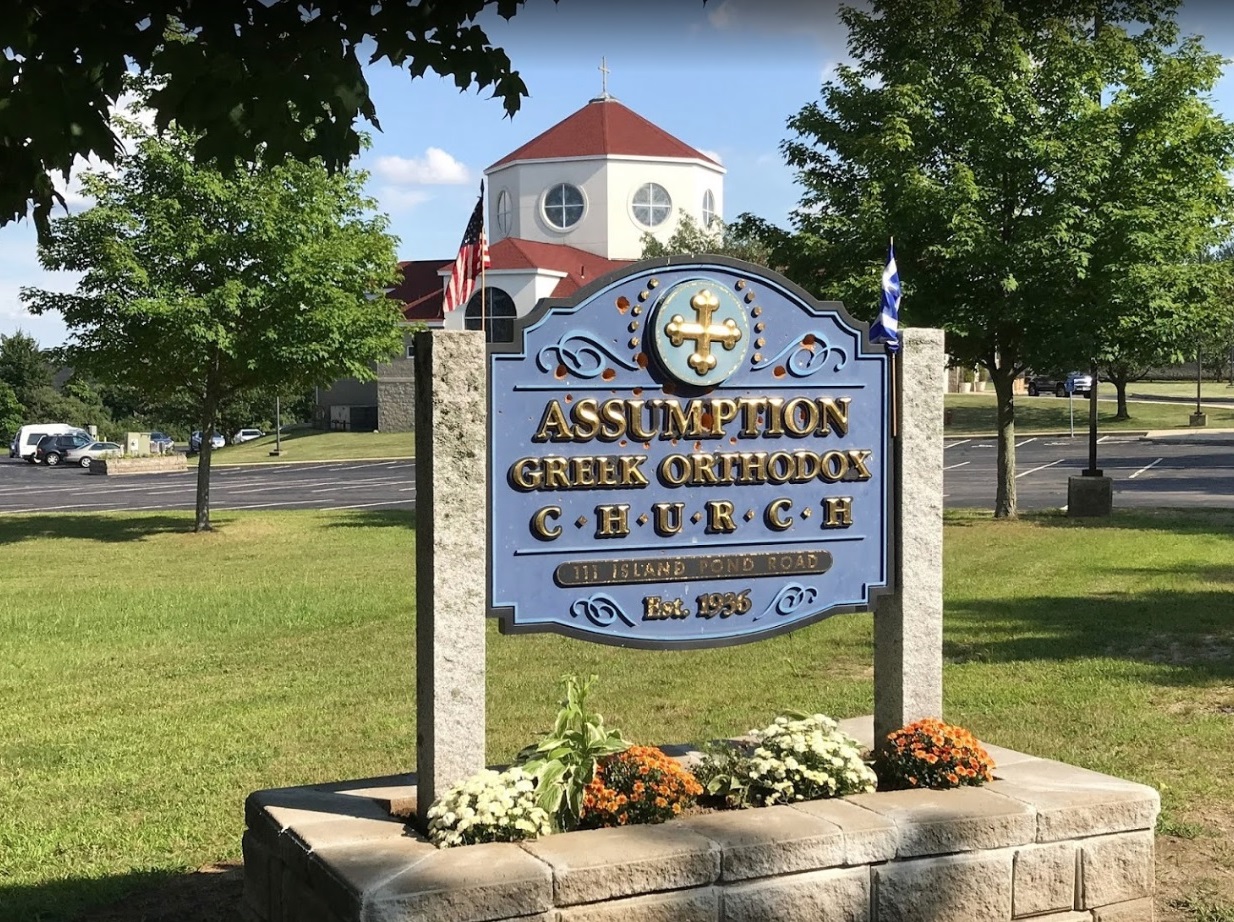 Please click on the image above for Directions to our Church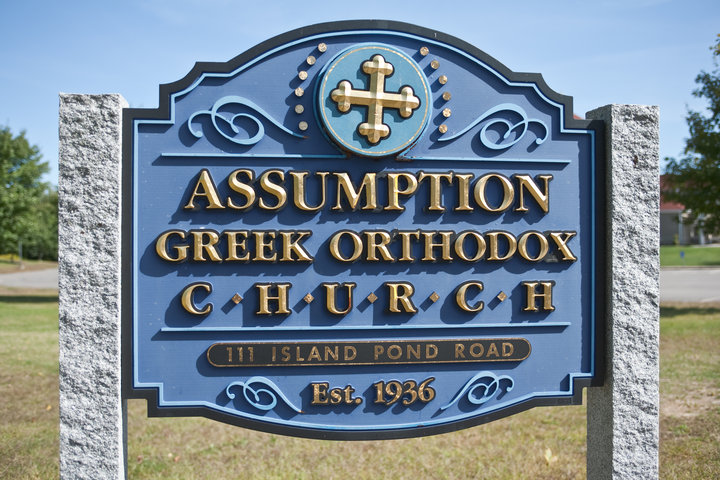 WELCOME!
"Welcome one another, just as Christ has welcomed you, for the glory of God."
(Romans 15:7)
We welcome you in the name of our Lord Jesus Christ and we are pleased to introduce you to the worship, ministries and fellowship of our parish. Whether you are considering membership or you are already a member, we are glad you are with us and we are looking forward growing together in Christ!
OUR MISSION
The mission of our Church is to proclaim the Gospel of Christ, to teach and spread the Orthodox Christian Faith, to energize, cultivate, and guide the life of our parish according to the Orthodox Christian Faith and Tradition.
The Greek Orthodox Church in America sanctifies the faithful through Divine worship, especially the Holy Eucharist, Baptism and other Sacraments. We are working on building the spiritual and ethical life of the faithful in accordance with the Holy Scriptures, Sacred Tradition, the doctrines and canons of the Ecumenical and local Councils, the canons of the Holy Apostles and the Fathers of the Church and of all other Councils recognized by the Orthodox Church.
---
Fr. Gregory's Message
Weekly Bulletin
Monthly Calendar
---
Sunday Services
Worship Hours
Orthros (Matins): 8:45 AM
Divine Liturgy: 10:00 AM. There will be no coffee hour after services.
---
Weekday Services
Our church has services on a number of weekdays! Most Dominical Feasts for our Lord Jesus Christ and feasts for the All-Holy Mother of God (Panagia Theotokos) happen on weekdays. Same is true for most feasts of major saints. During such feasts, we start Orthros (Matins) at 8:30 AM and Divine Liturgy at 9:30 AM. The weekday Divine Liturgy lasts 1 hour.
Also, on most Wednesday evenings our church offers an Evening Prayer to the Mother of God. Finally, on selected days, we offer a Morning Prayer. Both the Morning and Evening Prayer services last 45 minutes.
Feast Days together with Evening & Morning Services are blessed opportunities to come to church for a spiritual uplifting on a day other than Sunday. Please join us!
Please see details for our weekday services on our monthly calendar
---
Upcoming Events:
This month please join us for:
1) Nativity of Theotokos: Tuesday, September 8th, Orthros 8:30 AM, Div. Liturgy 9:30 AM
2) Elevation of Holy Cross: Monday, September 14th, Orthros 8:30 AM, Div. Liturgy 9:30 AM
3) Feast of St. Sophia: Thursday, September 17th, Orthros 8:30 AM, Div. Liturgy 9:30 AM
4) Blessing of all Youth Ministries: Sunday, September 27th, after the Divine Liturgy
PARAKLESIS TO THEOTOKOS (SUPPLICATION TO VIRGIN MARY)
Wednesday, September 2nd, at 5:00 PM

Wednesday, September 9th, at 5:00 PM
Wednesday, September 16th, at 5:00 PM
Wednesday, September 23rd, at 5:00 PM
Wednesday, September 30th, at 5:00 PM
Greek School starts:
-- New School Year Blessing: Sunday,September 27th, after the Divine Liturgy
-- Wednesday, September 30th, at 4:00 - 5:30 PM (classes 5 & 6)
-- Thursday, October 1st, at 4:00 - 5:30 PM (classes 1 & 2), and 5:45 - 7:15 PM (classes 3 & 4)

For more information and registration forms, please go here

---
Spirituality
The Orthodox Church proclaims the Gospel of Jesus Christ. In the Greek language, the word for Gospel is Evangelion which means literally "the good news." Learn more»